# 1 cryptocurrency exchange in the world
How to register on Binance using email
1. Go to Binance home page, then click [Register] in the upper right corner of the page.
2. On the registration page, enter your email address and password. After reading the TOU carefully and checking the box, click [Create Account].
Notes :
For account security, the password must be at least 8 characters long, including 1 capital letter and 1 number.
If a friend invited you to Binance, please enter your friend's referral ID. After completing the account registration, the referral cannot be changed.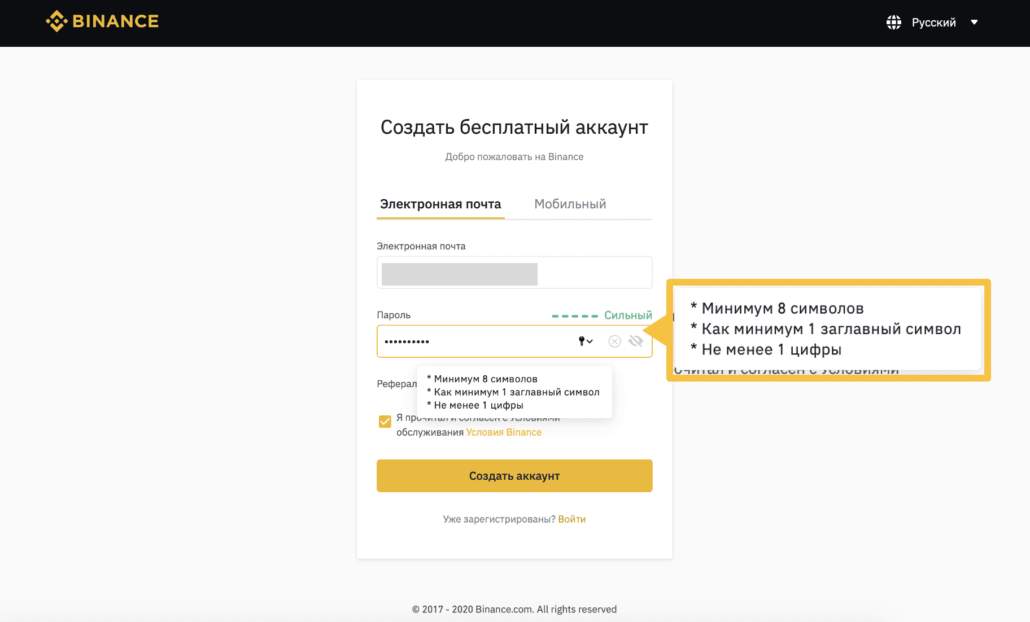 3. Please click on Yes or No, depending on your citizenship.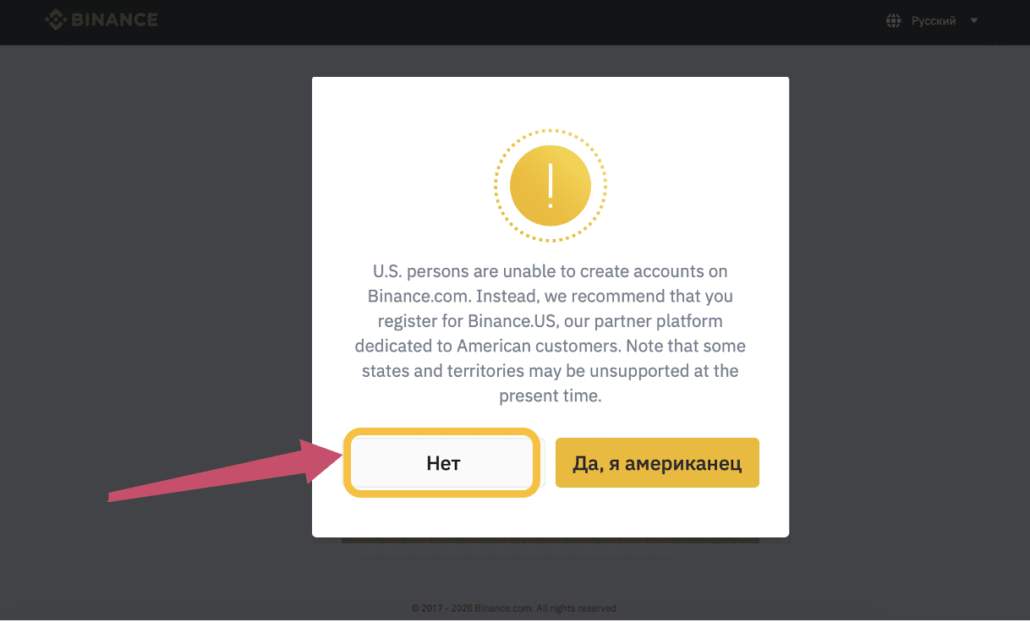 4. Next, the system will send a confirmation code to your email, and it will be valid for 30 minutes. Please check your email and enter the verification code in time.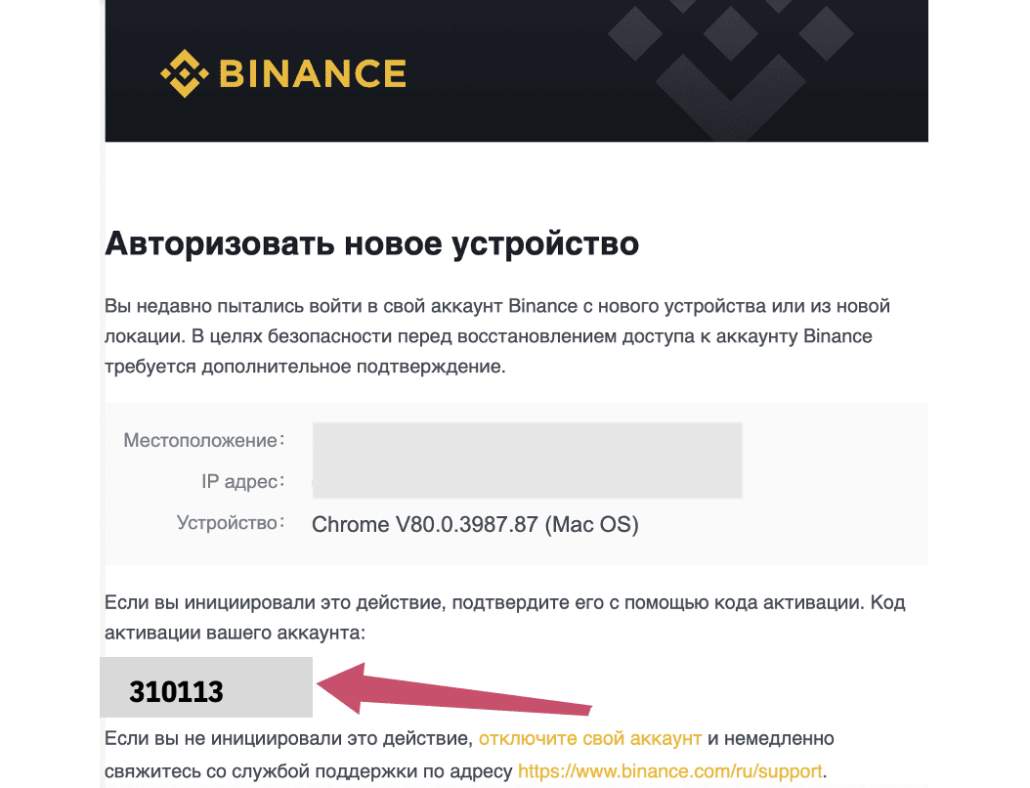 5. After entering the email address confirmation code, registration will be completed successfully.
For the security of your account, we strongly recommend that you enable two-factor authentication (Google 2FA or SMS 2FA) after first logging into your account.